Picote miller tools
Twister Express
Now available for lined or unlined pipes, the Twister Express is up to six times faster than the original Twister. With replaceable plastic guards to prevent damage to the plastic pipe, the Express model focuses on safety as well as speed. Currently available for DN100 pipes.
Twister Liner Remover
The Twister Liner Remover (Duo) is a specialty tool designed to remove collapsed liner. It has two front brushes for stabilisation. The Duo has been upgraded with a custom built flat drill head. The impressive new 3mm front metal panel features more carbides which are larger than the previous model, enabling it to perform collapsed liner removal for DN100 and DN150 cast iron or concrete pipes more efficiently than before.
The Smart Spider
The Smart Spider cleans all types of pipes fast and highly efficiently - even safe to use in PVC pipes. A unique tool designed specifically for pipes where the base or other sections are missing. Easily navigates 90 degree bends. Click here to view the Smart Spider Demonstration video
· Available sizes: DN100/4" & DN150/6". For smaller sizes in cast iron, clay or concrete pipes, use the Picote chains.
· Easily rebuild your Spider when necessary. Affordable spare parts and rebuild packages available. The tip of the leg will wear off with use - change legs after the 8mm tip has worn out. The Spider must always be operated with its spring leader for flexibility.
· Operate at a slower speed: Max 1000 RPM. Only operate with a Maxi Miller.
· Attach your Smart Spider to the shaft (always use a sleeve bearing). Check the rotational direction - always rotate clockwise. Position the Spider inside the pipe by manually rotating the Spider legs. Turn your Maxi Miller on (Max 1000rpm). Now start your cleaning process. Be aware of the proficiency of the Smart Spider - continuously flush the dust out of the pipe with water when in use.
Pipe Cutter
Simply attach special Pipe Cutter panels & centraliser to your existing Smart CutterT. Quickly and easily remove excess cured liner that has overshot during the lining process into the main line. Cut the excess piece through the lateral. For longer excess pipe, cut smaller pieces at a time until the desired length has been removed. Powered by a Picote milling machine or a hand drill. For DN70, DN100, DN150 & DN200 pipes.
The new Ultra flex is a complete unit and is used when there is a bend just before the location where the liner needs to be trimmed. The recent DN200 pipe cutter is also a complete unit and is to be powered by Maxi Miller. Ask your reseller for further information.
Smart Cutter
The award-winning Smart Cutter is a unique lateral cutter for DN32 - DN200 drains. This unique system has successfully reinstated over 30,000 branches worldwide to date inside cast iron, concrete and clay pipes.
The Smart CutterT not only eliminates the need for traditionally expensive methods, but its user friendly and fully customisable design also greatly reduces training and maintenance costs and can also be used as an aid for robots, or for the Twister to achieve a smooth finish.
Navigating 90° bends and diameter transitions effortlessly, the Smart CutterT accurately shapes openings without accidental damage to the original pipe.
A great remedial tool, the Smart CutterT also removes lead, nails, roots, fins and epoxy slugs as well as other inconsistencies such as wrinkles in the pipe.
Achieve more with less time and a much smaller budget. Offer small drain rehabilitation from DN32 - DN200. Packages can be customised. Ask your reseller for further information.
6 Panel hub
Our latest 6-panel hub is only compatible with our larger Maxi miller. When used in the size range of DN100-200 the 6-panel hub will quickly and efficiently reinstate lateral connections as well as remove imperfections like wrinkles, creases and fins from liners and patch repairs.
Picote Grabber
Ever lose a tool or other important item down the drain? Avoid digging up costly mistakes with the new Picote Grabber. Simply select and attach the best grabbing head for the job and you're ready to reclaim that tool or item, weighing up to 35kg. Push the cable into place and switch on the air supply to get a grip on the object. The customised steering function allows the grabbing head to rotate due to the cable inside, making it much easier to grip the item. Pull the tool out of the drain and then simply turn off the air to release it.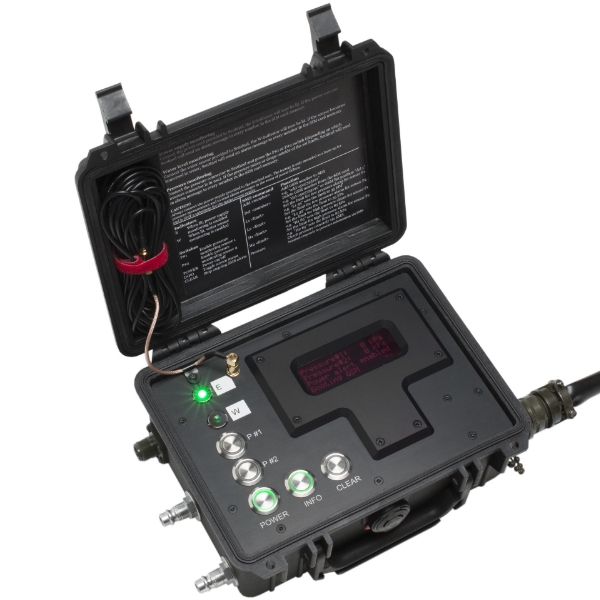 The Sentinel
The Sentinel is used in monitoring three distinct parts of the lining process: pressure of the, power supply and water level in pumping stations. Along with monitoring these three parts, Sentinel has a remote alarm feature.
The Sentinel sends an alert text message via the GSM network to a cell phone should there be a power outage, fluctuation of the pressure outside the limits, or should the water level in a pumping station rise too high. Sentinel settings are easily adjusted by GSM commands. Pressure data can be requested via text message.
Technical details:
⦁ 2 connectors for pressure monitoring
⦁ 1 connector for water level monitoring (upgrade available)
⦁ Power supply monitoring 110 - 230 V/50 - 60 Hz
⦁ Three phase power supply monitoring (400V/50 - 60 Hz)
⦁ Three phase alarm feature: sound, text message & call
⦁ Robust buttons and LEDs
⦁ LED illuminated LCD screen
⦁ LCD screen with polycarbonate shield
⦁ Military grade connectors
⦁ Battery backup
⦁ User adjustable GSM numbers
⦁ User adjustable limits for low or high pressure
⦁ IP67 sealed closed, IP 64 opened
⦁ CE & FCC approved
Pipe coating pump
Installation method:
Coating with a brush; a range of brush sizes are currently available for DN32 to DN200 pipes.
Pipe preparation / cleaning:
Clean thoroughly; in cast iron and concrete drains grind with chains & then flush with water.
Minimum pipe diameter & length:
DN32 / patch repair.
Maximum pipe diameter & length:
DN150 / up to 10m.
Type of pipe:
Depending on resin, the coating system is suitable for cast iron, PVC and concrete or clay pipes. Ask your reseller for details.
 
Can the pipe be lined wet?
It depends on the resin - ask your manufacturer for details.
Applied thickness of the lining: 0.5 - 1mm depending on your resin.
Can multiple coats be applied and if so what thickness & how many times?
Coat thickness is 2.5 - 4mm depending on pipe diameter (2-4 coats needed). Second treatment 2-16 hours after the first treatment when the temperature is between 16-25 C. If used to coat outside during cold weather, use heat.
How long is the pipe out of service?
Dry to touch 12 hours, light wearing 1 day, final hardness 7 days. Service can be restored after 24hrs.